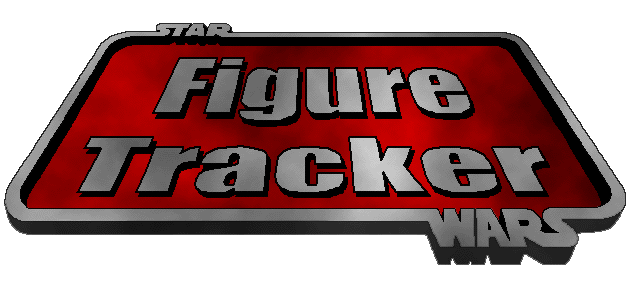 Welcome to the Star Wars Figure Tracker home page. I designed this program to help me manage my rapidly growing collection of Kenner's Star Wars: Power of the Force 2 action figures, and I believe that it can help you too! Check it out now! This program is shareware, and as such, I'm giving you 30 days to try it, so that you may decide if it meets your needs and desires. If you like it and decide to manage your collection with it you must send me MONEY! Or you may select a figure from the list of What I Need and send me one of those as payment (see the readme file that comes with the program for details).
This is v2.3 of Star Wars Figure Tracker, the third revision of the second generation of this program, released on 06/04/2002. The program now tracks more categories of toys and in much greater detail. I think that if you take the time to learn how the program works you'll find it to be an indispensable tool in your collecting pursuits. Try it out and mail your comments to jkinne@anarchydivine.com. And may the force be with you......
---
(04/27/04) Here is a new master list update. There have been a TON of changes in values (unfortunately, mostly down) which are reflected here. Also a dozen or so Saga figures have been added. If you have something that isn't in here PLEASE send me the details and I'll incorporate the data for all to enjoy.
(11/01/03) I can't believe I haven't updated this page in a year. Goes to show you how scarce Star Wars toys have been around here. I made my first action figure purchase today in months. Anyway, here is a master list update with updated values and the addition of the few items I've come across in the past few months. Hopefully things will pick up for Christmas around here and there will be more periodic updates.
(08/30/02) Here is v2.31 of SWFT, which fixes a couple of minor bugs and fleshes out some of the report options. Also is a little master list update, which adds a handful of items that I've picked up since the last update.
---
Register SWFT using your credit card through PayPal! Once the funds have transferred I'll send you a registration code to unlock the program. It's that easy!
---
Without Further Ado, The Program!
(For Both New Users and Those Upgrading From v2.x)
Star Wars Figure Tracker v2.3 [5.7MB]
Read the Readme File Before Installing!
SWFT 2.3 Readme
Update to v2.31
(for those using v2.3 only!)
SWFT 2.31 Update
The Latest Master List Update
(Boatload of value updates and new Saga figures)
Master List 04/27/04 [32KB]



My Auctions on eBay (if I have any at the moment)
Sign My Guestbook
View My Guestbook
Traveler's Guide to Cool Places to Shop
Check Out the Very Cool Stormtrooper

There might have been visitors since 09/12/97