The Central Square Paul V. Moore class of 1991 ten year reunion group photo.
To download the full high-quality version of the group picture (13MB) click here. Just in case you wanted to print it on your photo quality printer, or maybe have it printed by an on-line photo printer (such as Ofoto).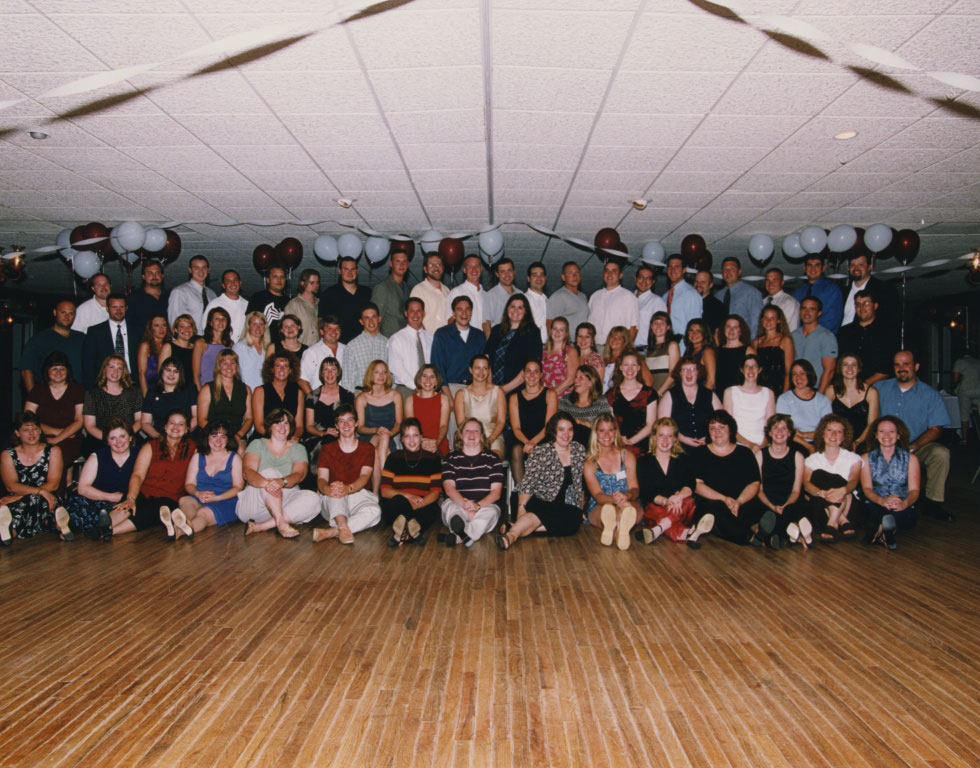 What do we have here? Could it be? Yes, I've updated this page a bit! The above image is now mapped. Point to a face, get a name! If I know of a personal web page or email address, click on said face to get there (The only thing there currently is me). Groovy, isn't it?
If you have an email or web address I can link you to please send it along to me....